Welcome to the Niche Wiki
Niche is a genetic survival game under development by Team Niche. It was Kickstarter funded in May of 2016. Early Access on Steam began in mid 2016 with a full release in early 2017. This wiki is a collaborative resource for the game and is maintained by the contributions of the fans. Feel free to use our Forums to discuss gameplay. All editors are welcome. Come join our community!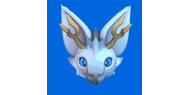 Niche is a mixed genre game about the scientific topic of population genetics. Shape your animal tribe and find an ecological niche for it to life in! The main goal is to keep your tribe alive against all odds, such as hungry predators, climate change and spreading sickness. Read More..